Results – 2019/20 and 2020/21
Due to the unique circumstances affecting public examinations in 2019/20 and 2020/21 we are not publishing results statistics (as provided for by the DfE). Please see below for a copy of our most recent results statistics.
It is currently anticipated that school results summaries and national performance tables will be published for the 2021/22 academic year.
2018/2019 Results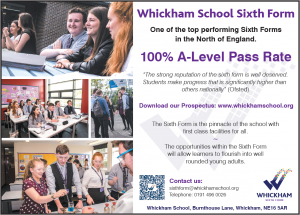 DfE KS5 performance information for Whickham School