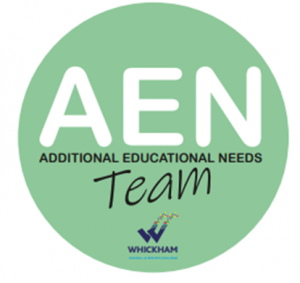 Vision & Values
At Whickham School, we value all of our pupils and ensure that they are seen as individuals with differing interests, knowledge, skills and needs. We have an inclusive ethos and strive to increase the learning and participation of all pupils, ensuring access to an appropriate curriculum.
SEND (Special Educational Needs and Disabilities) is seen as a whole-school issue, hence the responsibility of everyone. Every teacher is a teacher of every young person, including those with SEND or any other additional need. We work closely with our children, families and a wide range of professionals to ensure the best possible educational outcomes.
Identifying Special Educational Needs
As a school, we identify the needs of pupils by considering the holistic needs of the child, not just the special educational needs.
The SEND Code of Practice (DfE 2014) describes four main categories of need. These are:
Communication and Interaction (e.g. speech / language delay, HI, features of ASD);
Cognition and Learning (e.g. moderate, severe, profound or specific learning difficulties such as dyslexia, dyscalculia or dyspraxia)
Social, Mental and Emotional Health (e.g. children who may be withdrawn or isolated, disruptive or disturbing, hyperactive of lacking concentration)
Sensory and / or Physical Needs (e.g. sensory, multisensory and physical difficulties)
Co-ordination of provision for students with AEN
Provision for pupils with AEN is coordinated by the SENDCo and AEN coordinator in conjunction with Faculty and Pastoral leaders.
Pupils are supported by a team of Learning Support staff.
Assistant Headteacher / Strategic Lead for AEN – Dan Crosland
SENDCo – Amanda Gowland
AEN Co-ordinator – Aundra Mullen
Specialist Dyslexia Teacher – Caroline Ford
Interventions – Kathryn Findley
Learning Mentors – Joanne Wilson, Karen O'Halleron
Learning Support Officers – Jodie Armstrong, Richard Oram, Suk Sarkar
Learning Support Assistants – Jacqui Beck, Danielle Burt
The Governing Body monitors the effectiveness of AEN. The link governor for 2019-20 is Vicky Mcleod. Governors are aware of the Code of Practice and the arrangements in school for responding to this.
AEN Policy & SEND Information Report
For more detailed information about SEND provision, procedures and policies at Whickham School, please follow the following links: